The Case For TR-369 (USP)
TR-369 - User Services Platform (USP)
Telcos and Service Provider do need a way to bootstrap, upgrade, manage and monitor the new world of connected devices. Broadband Forum laid out the CPE WAN Management | TR-069 protocol back in 2004 already - with more than one billion deployments nowadays. TR-369 | User Service Platform (USP) has been designed and built as an evolution of TR-069 - leveraging all the experience and knowledge from the past. TR-369 | USP represents the industry de facto standard for Device Lifecycle Management.
Major USP / TR-369 Management Functions
Lifecycle Management of connected residential devices (service provisioning, device authentication, device configuration)

Device Upgradability for firmware updates, security patches and software extensions

Bringing newly installed or purchased devices Into Service

Status Monitoring and Alert Management of connected devices, services, and home network links

QoS and QoE Monitoring of home ecosystem service parameters
TR-369 / USP Features & Benefits
Source: Broadband Forum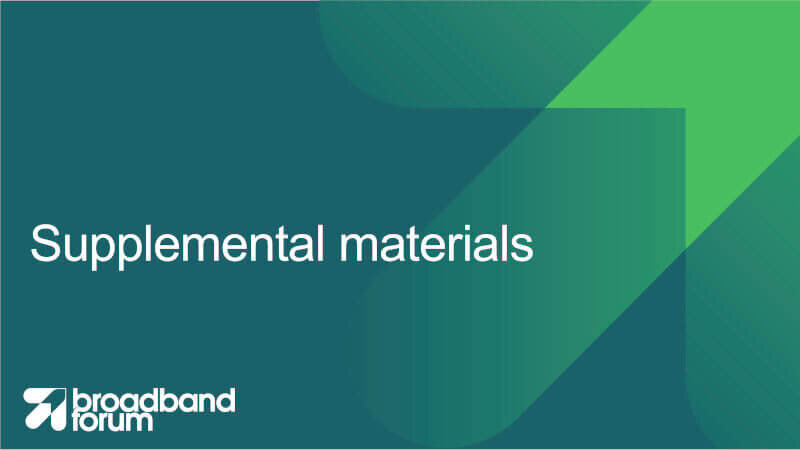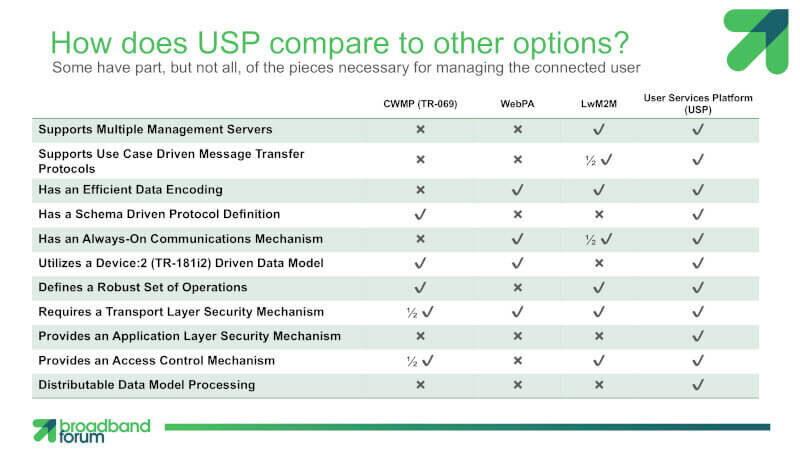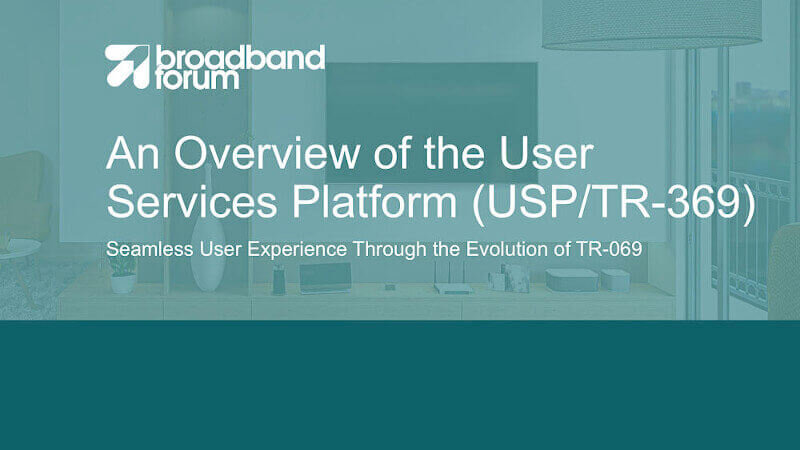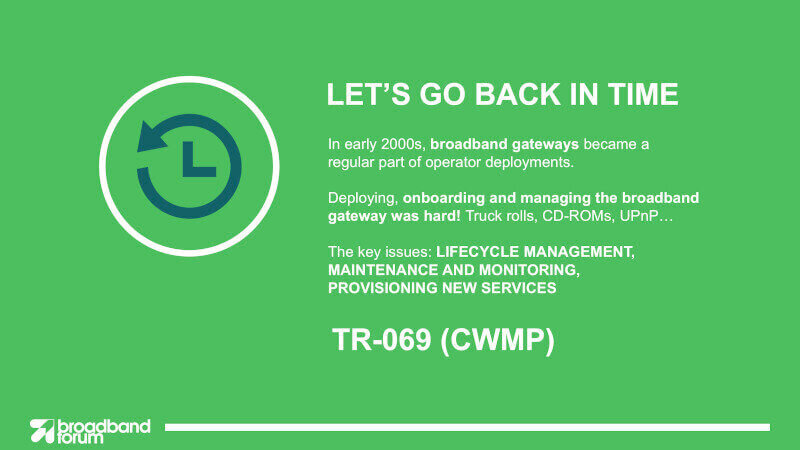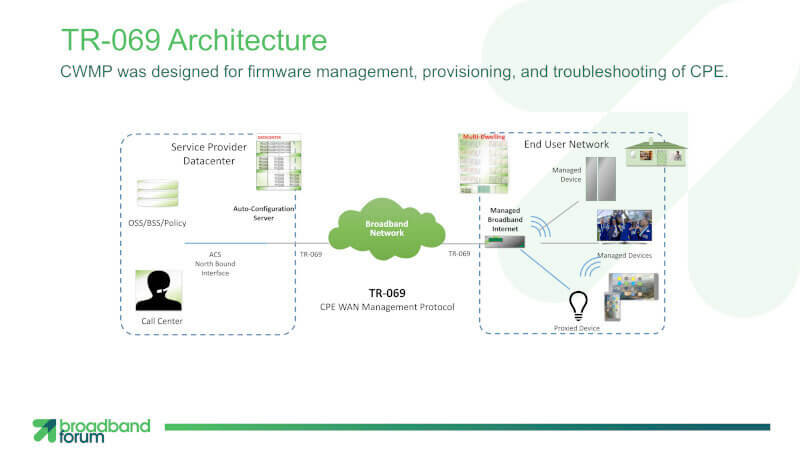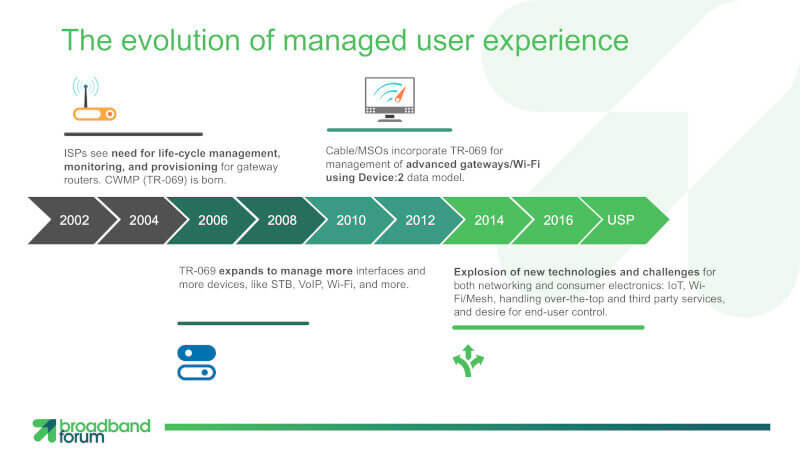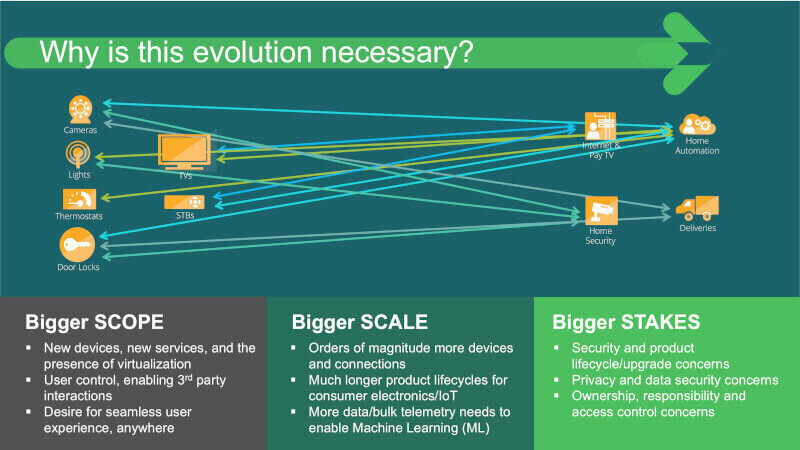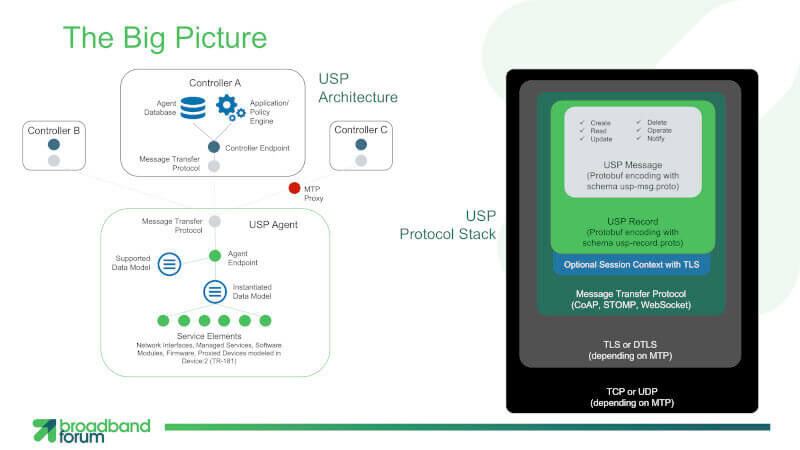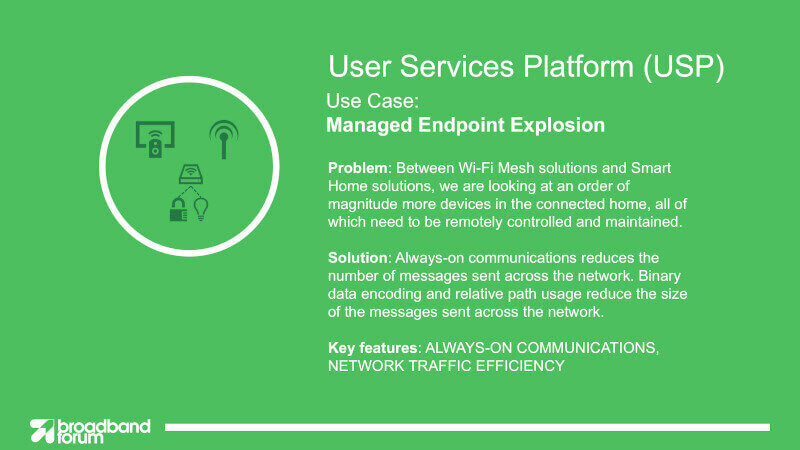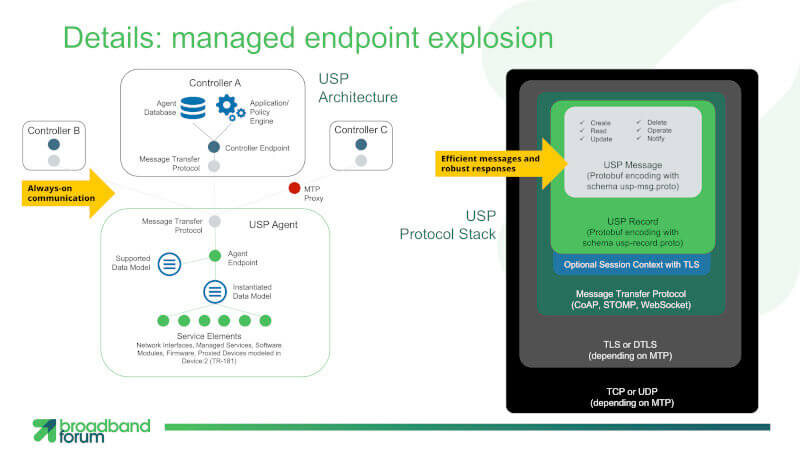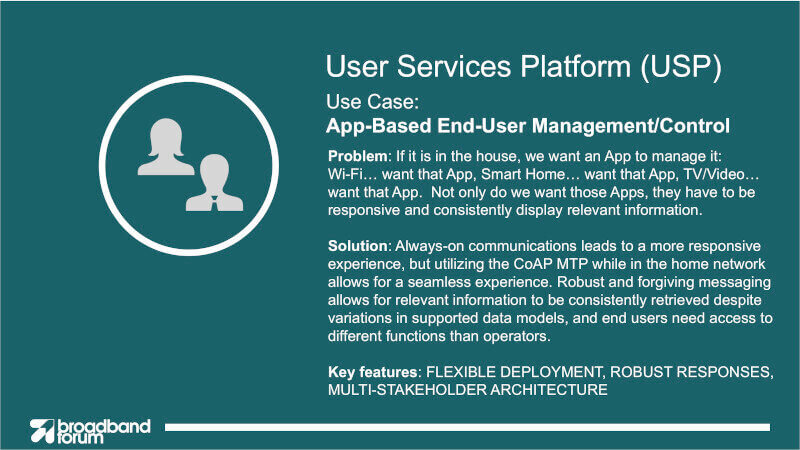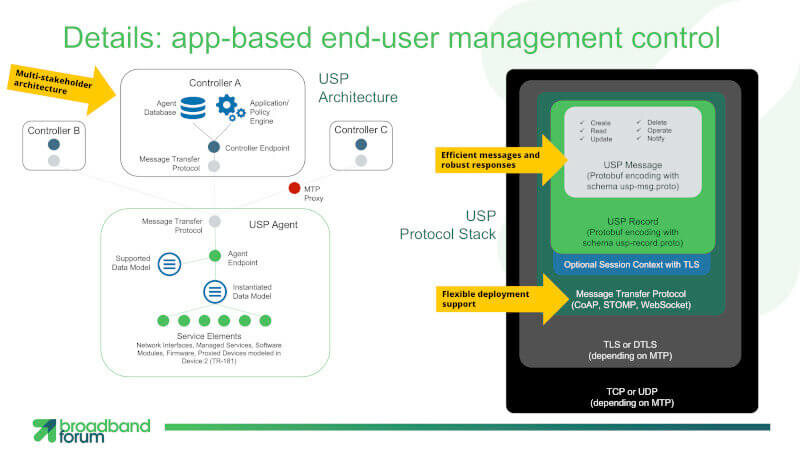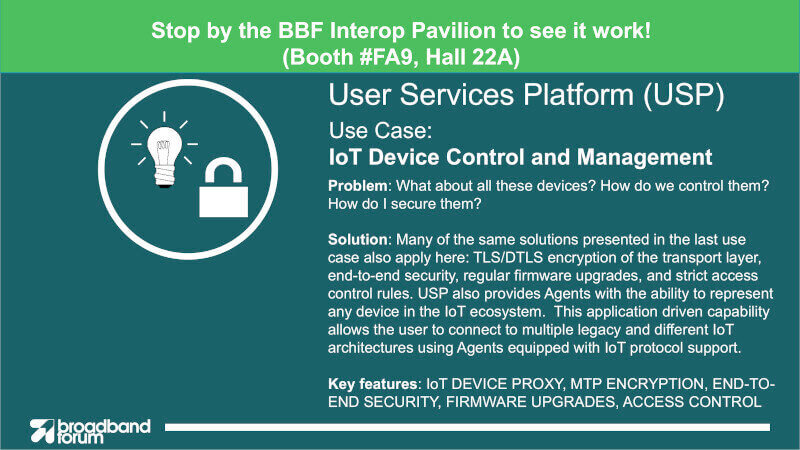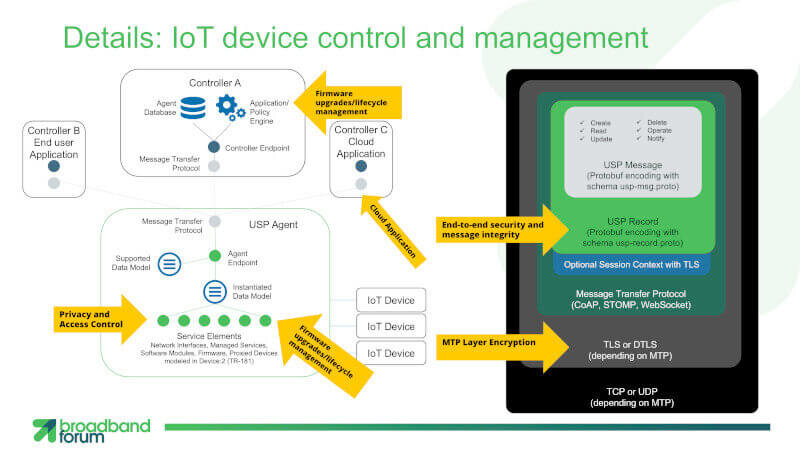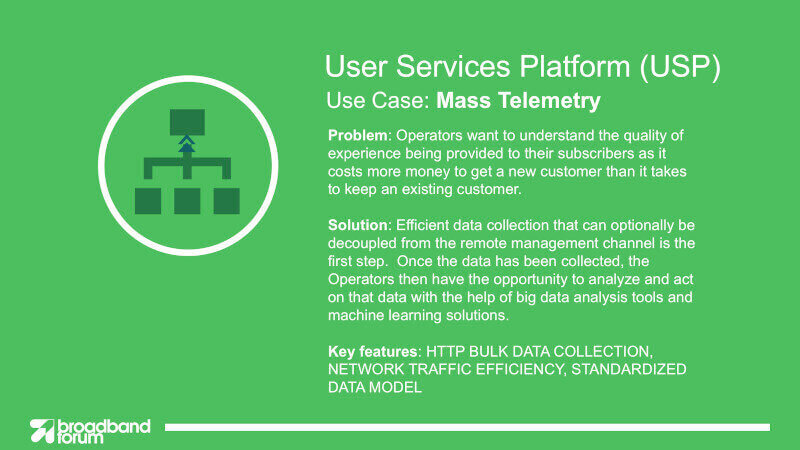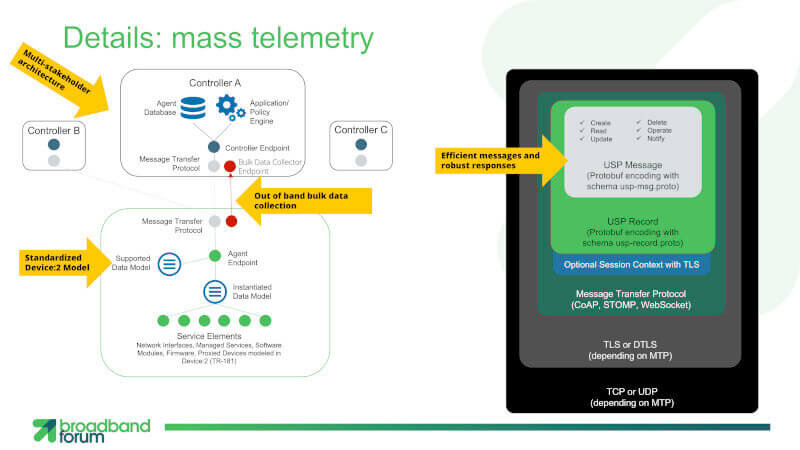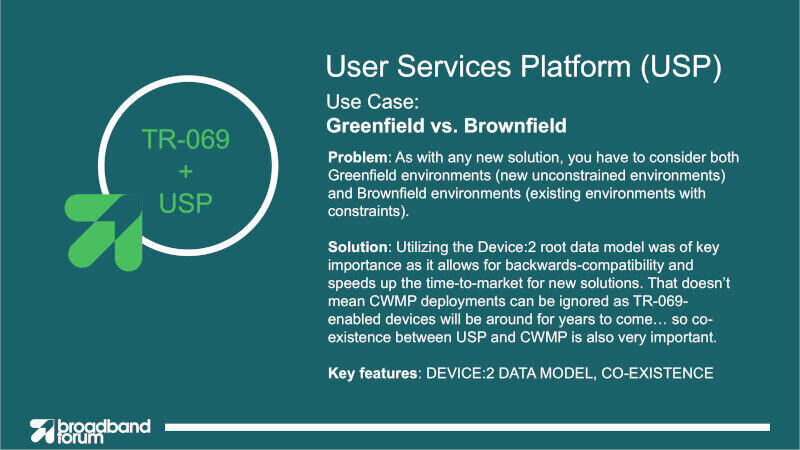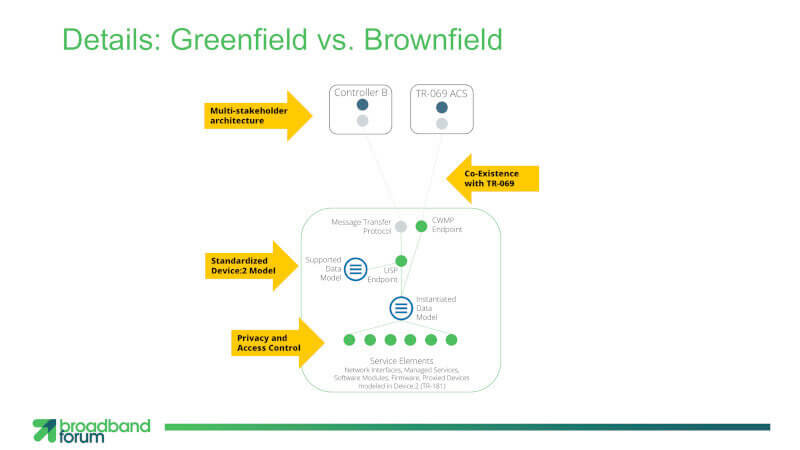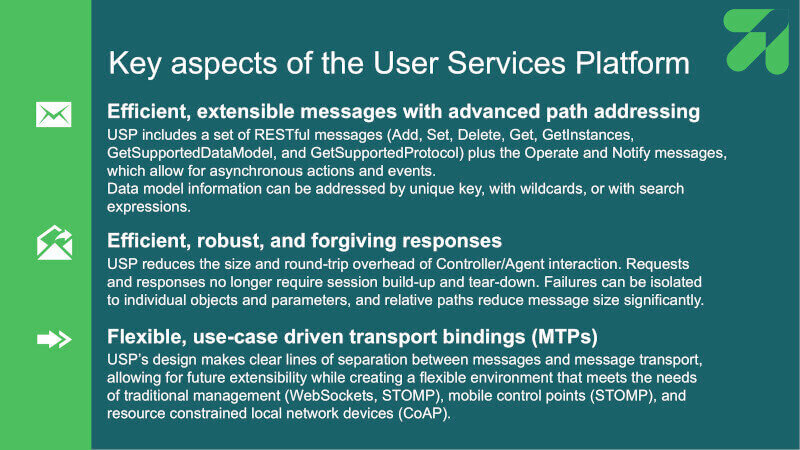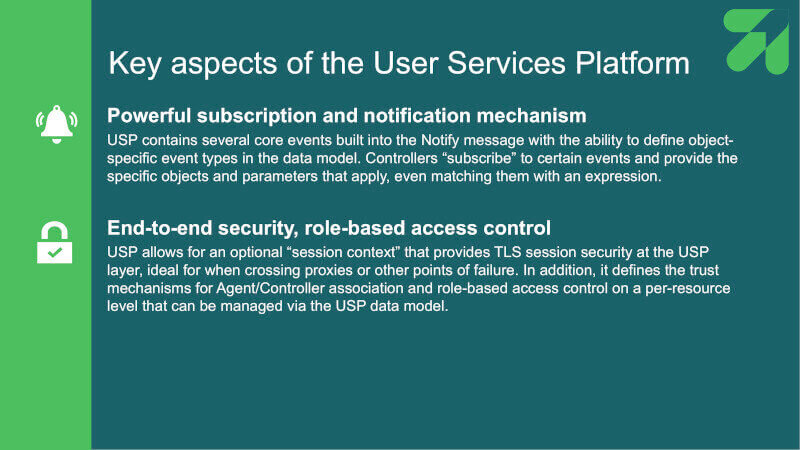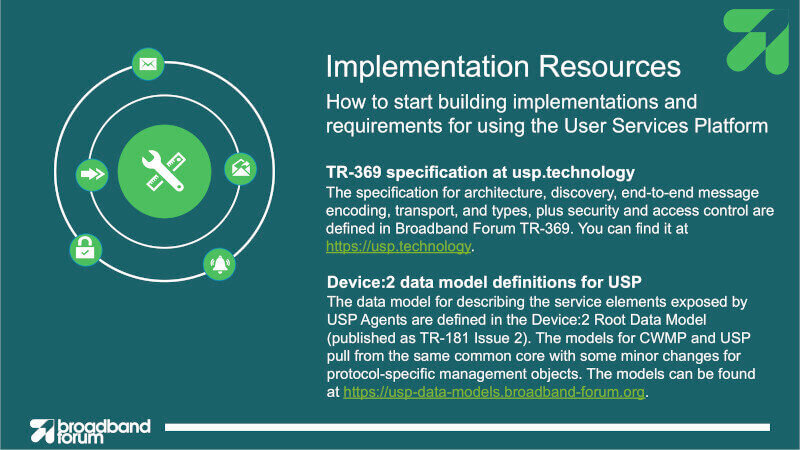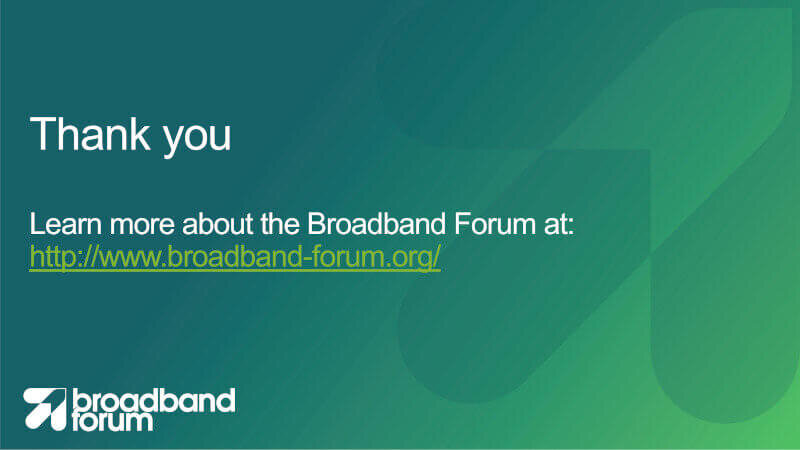 Axiros As A Contributor To USP /TR-369
As a long-standing member of the Broadband Forum, Axiros is following and driving the standardization of CWMP (TR-069) and USP (TR-369) with significant contributions over the years.
Download the white paper (pdf) and learn how TR-369 supports Managed WiFi and Managed Smart Home.
Managing The Connected Home: Discovering Device Capabilities Using USP
Join Axiros and the Broadband Forum Connected Home Council for an in-depth technical look at how can we accurately and automatically discover the capabilities of manageable devices.
All Axiros products can be deployed and operated "On-Premises" or "as a Service".